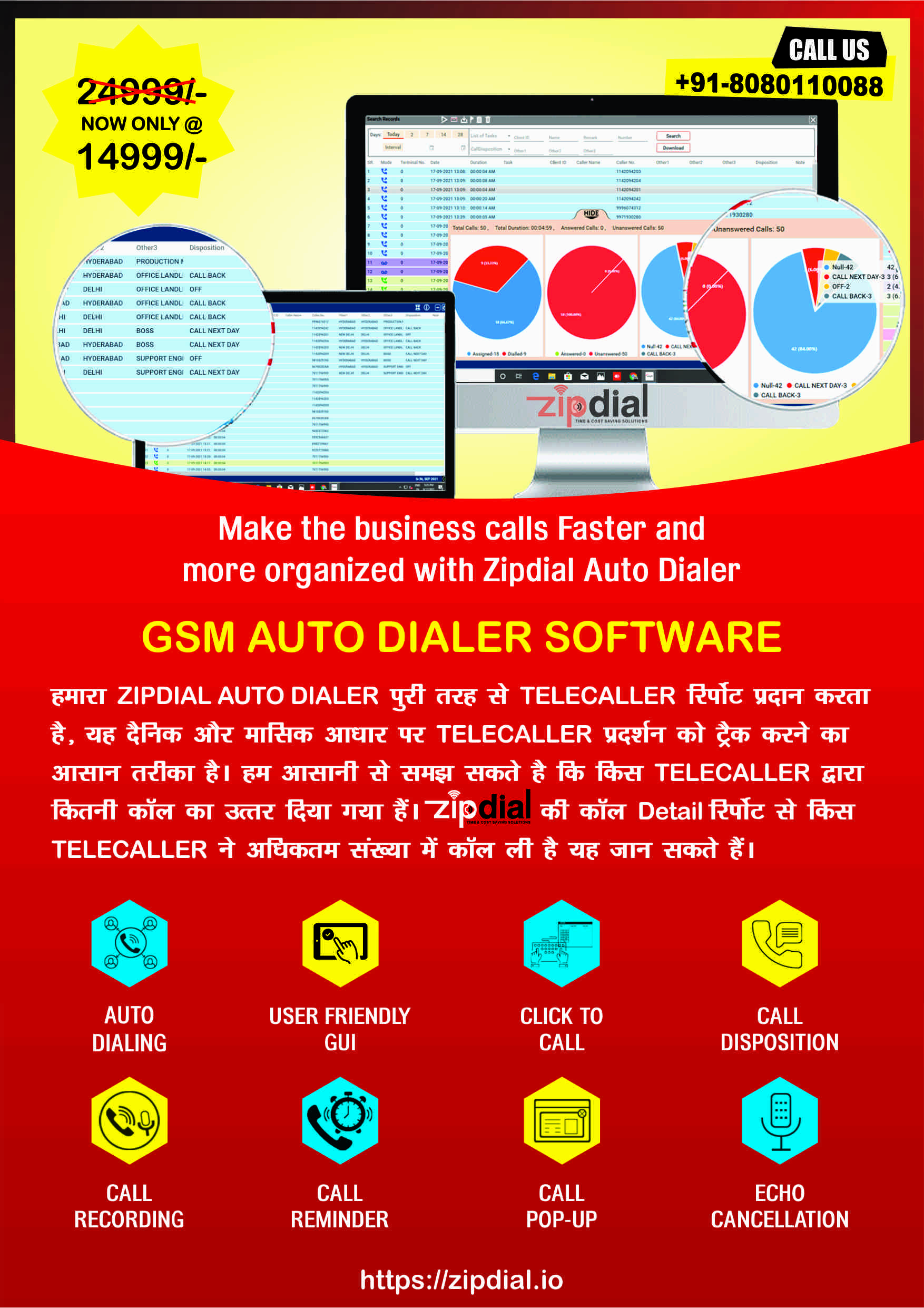 What is GSM Auto Dialer Software?
Make the business calls Faster and more organized with Zipdial Auto Dialer. Automated Dialer Software or An Auto Dialer is an outbound dialer solution provider which help to dial out a set of contact automatically and saves significant time for your Telecaller.
Our Zipdial Auto Dialer provide full-fledged telecallers reports it is easy way to track an telecallers's performance daily or monthly basis. We can easily understand how many calls were answered by telecallers, which telecaller took the maximum number of calls from Zipdial's call detailed reports.
Zipdial Auto Dialer has provision of Lan base CMS connectivity our auto dialers are compatible with zipdial CMS window base software application. Auto dialer CMS that monitor all the telecom device, located in several PC in the office. It is help to monitor of agent assigned to a call's detail and get full-fledged call information on the browser interface. Call detail comprises of caller/caller ID, date, Time, Duration and many other details in auto dialer CMS software.
For more detail please call :+91-8080110088, visit - https://zipdial.io/